Incapable of Combat Penalty
Incapable of Combat Penalty

- Character with 0 HP becomes 'Incapable of combat'.
- If a character becomes incapable of combat, the equipped equipment's durability decreases greatly.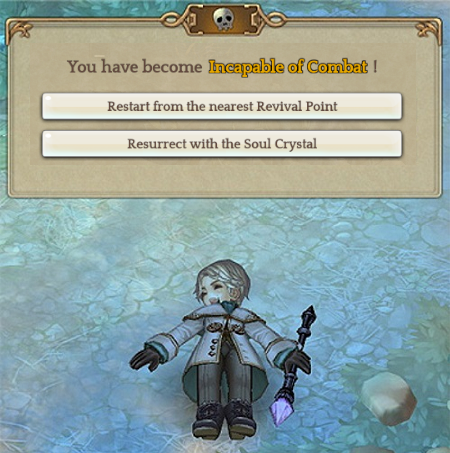 - You can choose to resurrect when you become 'Incapable of Combat'.
① Respawn at the nearest Revival Point
- Revive at the starting location of the map. For dungeons, you will revive outside its entrance.
② Resurrect with the Soul Crystal
- Your character will resurrect at the exact location where it became incapable of combat. Using this option, 1 Soul Crystal will be used up from your inventory.
※ What is Soul Crystal?
It is an item that resurrects you. You can purchase it from the TP shop.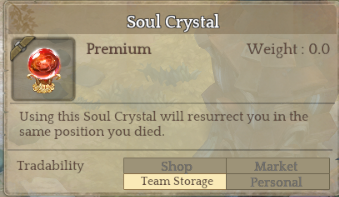 - You can also resurrect by the Priest class - Resurrection skill.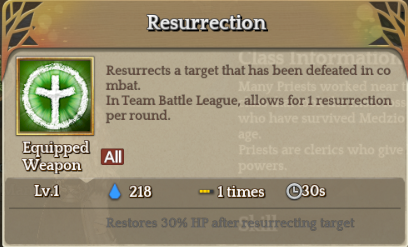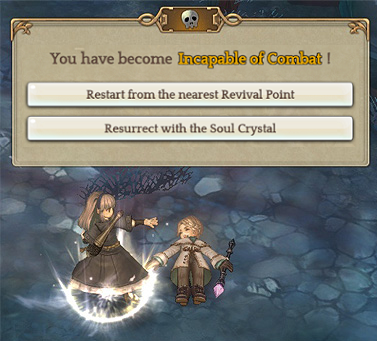 ※ The content above is subject to updates and modifications.