New Event: Harvest Festival
By STAFF_Ines
Nov 14th, 2016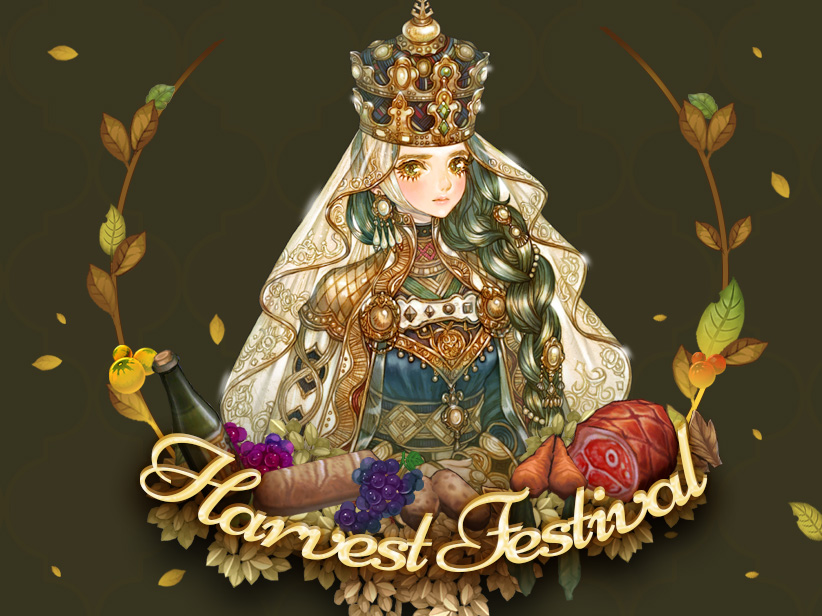 Greetings, Saviors!
We have a new event coming up to celebrate Thanksgiving and set the mood for the holiday season. Read below to find out how to participate.
---
1. Event Period
- From: scheduled maintenance on November 15, 2016
- To: scheduled maintenance on December 6, 2016
2. How to Participate
- Receive an event Seed from the Event Notice Board. You can receive a maximum of one per day.
- Use the Seed to receive its buff effects or plant it to grow yourself a prize.
a) Seed buff effects (if used): +2 speed movement and +25% EXP gains for 1 hour
b) Growing a prize (if planted): plant the Seed in one of the locations mentioned in this notice and a random prize will be ready to harvest after 1 hour
- Event seeds can be planted in the following maps: Shaton Farm, Tenants' Farm, Myrkiti Farm, Greene Manor
3. Important
- Participation in this event is limited to characters of levels 50 and above.
- Event Seeds will be deleted after the event period has ended.
- Planted seeds will be automatically deleted during every scheduled maintenance.
- Planted prizes can be collected by anyone as soon as they are ready to be harvested. Please note that you alone will be responsible for keeping your harvest safe as we will not be providing help with lost harvests.