Weekly Question and Answer – October 14th, 2016
By STAFF_Max
Oct 14th, 2016
Q1. It is difficult to see how lenses and hair dyes will look on characters before purchasing them. Will there be a way to see what it will look like on the character before the purchase to prevent bad decisions?
We have developed a way for you to preview what the items will look like on your characters. We hope that you will be able to make more satisfactory purchases with this preview function which will be implemented in the not too distant future. Please keep a close eye on future patch notes to see it.

Q2. kTOS recently had a major revision of the Enchant Scroll and Gems that changed a lot of the currently established norms. We are wondering if there will be a similar revision to the current Monster Card system.
While we may decide to add new cards to allow more diverse usage, we currently do not have any plans on revising the Monster Card system. If we do decide to make any major changes, we will be sure to announce them beforehand, so make sure to read any announcements on the Official Website.
Q3. It is nice to finally be able to trade more items via the Market system. We are now finally able to trade Gems and Monster Cards which is great for enhancing character abilities. However, it is difficult to find them unless we know exactly what to search for since they do not have a separate category in the Market.
We are planning on creating separate categories in the Market to allow easier perusal of Monster Cards and Gems. We hope that this will aid you in your search for those elusive cards that are preventing you from creating your preferred build.
Q4. A large part of playing an MMORPG is having fun with friends. As such, it would be nice if the option of using the automatic party matching system in a pre-made party.
As avid gamers ourselves, we understand that being unable to find a party with friends made things difficult. Therefore, we are pleased to announce that the ability to use the automatic party matching system from a pre-made party has been developed. Please read future patch notes carefully for when it will be implemented.
- Preview and Purchase UI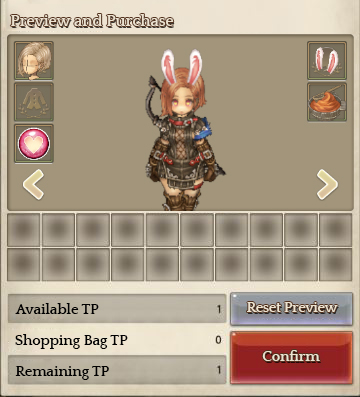 - Instanced Dungeon and Mission Entry UI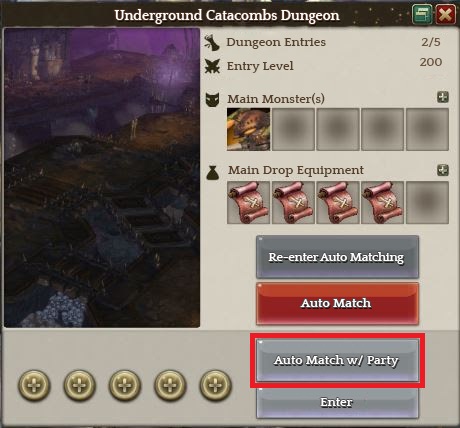 ​
p.s The feature of UI can be changed for the future patch.