'Hunting Season' Event
By STAFF_Ines
Aug 15th, 2016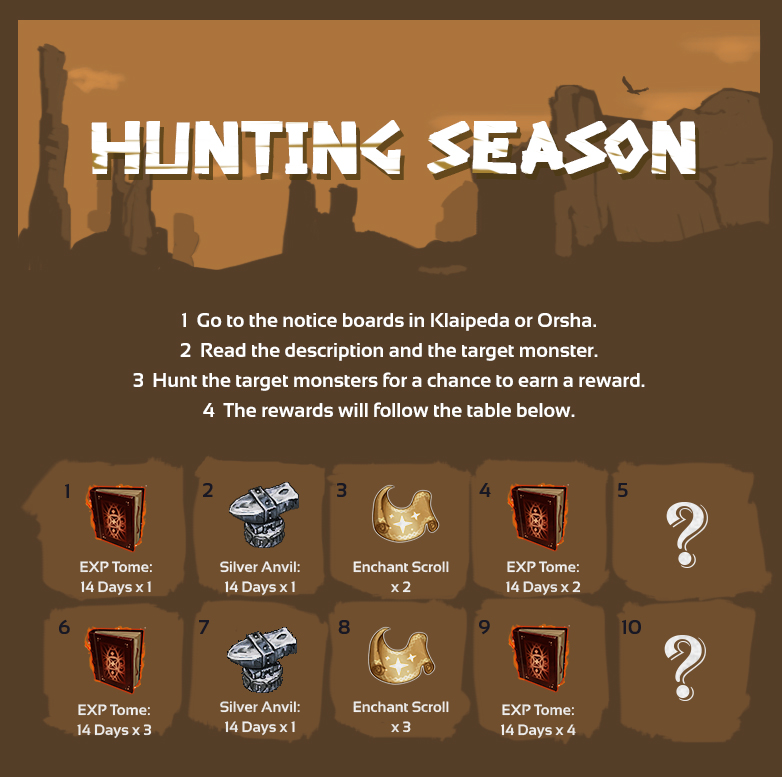 Starting from August 16th right after the maintenance until August 30th (2 weeks), you are invited to check out the noticeboards in Klaipeda or Orsha and obtain a quest with a target monster. By hunting the target monsters, you get the chance to earn a new reward every day.
Please, note that
1. All event rewards are untradeable.
2. You may only complete the event quest and receive the rewards once per day.
3. The quest limit resets every day at EDT 00:00.
4. You may participate in this event up to 10 times.
5. Items with 14 days time limit will begin counting down upon acquisition.