New Item Packs Coming to the TP Shop
By STAFF_Ines
Aug 24th, 2016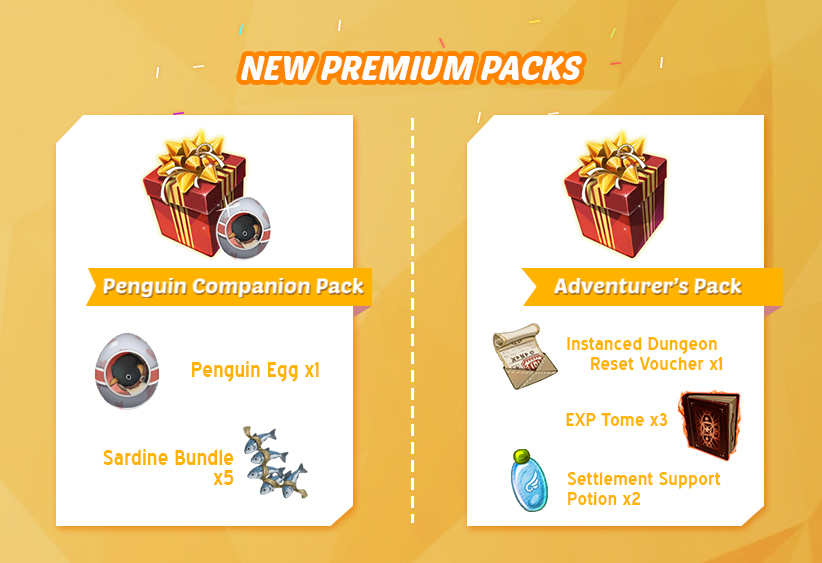 Greetings, Saviors!
We're pleased to announce the release of two new premium item packs coming soon to the TP Shop. Each pack includes a set of premium items at a special TP price, and will be available for a period of two weeks starting August 9, 2016. See below for the contents of each pack.
---
Penguin Companion Pack: 248 TP
- Penguin Egg x1
- Sardine Bundle x5
(One Sardine Bundle contains 10 Sardines.)
Adventurer's Pack: 70 TP
- Instanced Dungeon Reset Voucher x1
- EXP Tome x3
- Settlement Support Potion x2
► The new packs will be available for purchase from August 9 to August 30, 2016.