Team Battle League Adjustment and Mount System
By STAFF_Brand
Sep 17th, 2021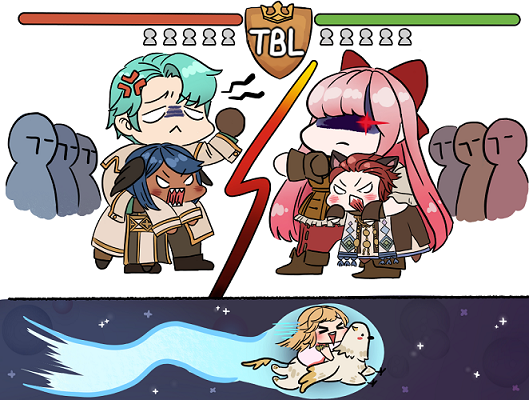 Hello, this is Tree of Savior Developer.
This post is about a Team Battle League adjustment and Mount System.
---
Team Battle League
Change Map, 5 vs 5, Healer Distribution
▲ 5 vs 5 Team Battle League Map
The combat map will be changed from a narrow circled stadium to a wide squared stadium. Also, 3 vs 3 3 wins from 5 combat is changed to 5 vs 5 2 wins from 3 combats. Because the game has a large performance variation depending on the team combination, a 3 vs 3 match in a narrow stadium has a high chance to have the win or loss decided, and the burden of one player's role was also big.
In new Team Battle League, the burden against one player can be lighter, and the Healer will be distributed to each team.
This system does not match the number of Healers exactly the same, but distributes the Healers from 10 players to each team first and then distributes other players (one team can have 1 more healer).
Healer in this post means a character with 1 or more following classes in the build.
: Priest, Kabbalist
Even you don't use Heal nor the related equipment, you will be targeted to be distributed as Healer if you have the class in your build. (It may be changed/adjusted.)
You can now see the battle not by sitting in the location of the stand, but with the newly added Free Camera and Character Focus Camera when you access watch mode. The stand is no longer accessible, so characters in combat cannot go to the stand during the battle by warp or so.
Character Change System
Character Change System is a system that enables to change the character to another character in the Lodge when the round ends in the Team Battle League.
▲ Character Change System
If multiple characters are set, you can change to another character after the round. The character you want to change must be ready since you cannot hand over the equipment equipped to the character. Character cannot be changed during combat. Changing Character is not mandatory, so there is no problem with participating even when you have only 1 character.
When the Change Character System settles in, we are considering holding [The King Of Saviors], which is a weekly league where participants prepare at least 3 characters to change when the character becomes incapable of combat during a single round. We are also planning for a PvE content using this character-changing function.
Reward
When the Team Battle League ends, seasonal coin Goddess Token (Gabija) will be given, and coin that can purchase exclusive reward for Team Battle League will also be given. Reward will differ greatly according to victory or loss, and MVP will receive rewards regardless of the outcome.
Because you can change the character in Team Battle League, the score and reward will be set as a team.
With the adjustment, new achievements and titles will be given.
PVP Balance Adjustment
PVP Balance will be adjusted with this adjustment and adjust little by little as frequently as possible.
Team Battle League Adjustment
Every equipment's ENH and TRA value will be set equally and the level will be calculated as 460.
Other weapons and Armor will be applied as same.
AoE Defense Ratio will be fixed to 2 (Summon Boss: 2, others: 1, companion: 0), and every AoE Attack Ratio/AoE Defense Ratio of item stat that character and companion have won't be applied. When the character's AoE Attack Ratio is 4 and skill's AoE Attack Ratio is 5 (after PVP adjustment), the corresponding attack will be just 9 so that it can attack 4 characters.
Skill/Item Performance Adjustment
PVP adjustment is also for skill and items. The following effect is applied to each Team Battle League and Guild Territory War.
Category
Team Battle League
Guild Territory War
Res Sacrae
RP consumption in PvP is changed from 50% to 100%
RP Consumption is fixed to 50% in PvP
Charist Set Stat
Buff Duration: 15 seconds
Cooldown: 5 minutes (resets when the next round starts)
No change
Essera Set Stat
Buff Duration: 12 seconds + 5 seconds (Dragon Strength)Cooldown: 5 minutes (resets when the next round starts)
No change
Rideti Set Stat
Cooldown: 80 seconds
Max. Range: 150
Cooldown: 80 seconds
Max. Range: 150
Prophecy
No change

Immune to debuff applied for 10 seconds
Beak Mask
The mask gets off when you block the debuff 10 times and Cooldown applies.
No change
Resurrection
Reincarnate
Backmasking
Cooldown: 15 minutes (resets when the combat ends)
No change
Revive
Cooldown: 15 minutes (resets when the combat ends)
Buff Duration: 10 seconds
Besides these, there will be adjustments for skills.
Mount (working title)
Mount System for moving convenience and content will be added. You can receive mounts from new content's achievement. Mount basically has fast Movement Speed and has its own special ability. Mount is faster than the companion and when moving the area, the mounting status maintains. We are planning to update the Mounts consistently so that it can help players to play content.
Feature of Mount
Mount has following features and the main mounting class can get the effect of the Mount in a different way.
 

Mount

How to Use

Summon the mount by the Mounted skill in the common tab of Skills & Attributes(F3).
Movement Speed
+8


※ Faster than Christmas Sled (+6)

Move Area
You can move the area while mounted
Special Function
When you set after obtaining the Mount, Special Function that helps content activates.
Others
Skills other than Mounted (Dismount) can't be used while mounted.
※ When the class that can combat while mounted, gets on the Mount while mounted on the companion, the effect of Mount applies with mounted on the companion and combat skill cannot be used. Can be Mounted while dismounted like other characters.
How to receive Mount
For 3 new Mounts which will be updated in the near future, they are going to be given as a reward of achievement for high-difficulty content. Mount provides useful effects for content with a special appearance, and to have Mount with you will give rareness just like the title. Thus, a new achievement that gives Mount as a reward will be added to Heroic Tale, Bounty Hunt, and Saint's Sacellum according to a certain record.
※ Achievement that you can receive Mount will be separate from the previous accumulated Achievement Point.
▲ New Mount: Helio Griffin
Also, besides the permanent Mount that you can receive via Achievement, we are planning to provide periodic Mount as a reward for events or New/Returning players, and planning Mount with a fun appearance for Goddess' Cube.
Usage of Mount
Mount for this first update has a special function related to Bounty Hunt such as increase Movement Speed, increase damage to the wanted or boss monster, evade attack from wanted monster, mark boss monster's attack, etc. Also, new Written Order that can trace stronger monsters will be added.
Guild Community Adjustment
Guild Community will be changed from board type to channel type. The developer is looking forward to that saviors can easily share information and interest with guild members with this change.
▲ What the Guild Community will look like
Channelized Group Chat
Guild members with channel creation authority can add channels and guild members who want to enter the Group Chat can select the channel to join the chat. Also, you can use the shortcut function to expose it on the upper side so that you can check the channel afterward.
▲ How to enter Guild Community Group Chat
Notice Function per Channel
Each channel can show the important content by the Notice function every time and multiple notices can be registered. With this function, participants of the channel can easily check on the history and rules of the channel.

▲ Notice is always on the upper side.
On/Off mark of the channel participants
Guild member who participated on the channel can check the members and their current logged-in status by Channel Member List.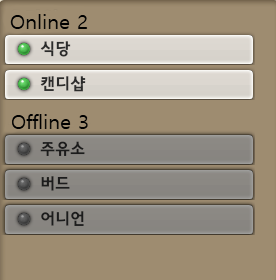 ▲ Channel Member List
Use Channelized Guild Community
With channelized Guild Community, you can communicate with more variety issues than the Guild Community in form of board. You can share the history and rules of the guild with the new member and share different information on how to win content channel, trade channel, etc with members in a different playing time.
Also, you can debate important agenda about guild by making private channel with Guild Masters or manager.
Weekly Boss Raid Update
The title will be given to the 1st rank player of each class. Because one character can have up to 3 classes (besides basic class), if you become 1st rank of tree class, all titles of 3 classes will be given. When Ranger-Fletcher-Mergen class user won 4th place of Archer and 4th on Ranger, 1st for Fletcher, 2nd for Mergen, only Master of Fletcher title will be given.
Also, a new boss is going to join the Weekly Boss Raid. 1 Regular boss of Weekly Boss Raid will be added periodically with each appearance item, title, and trophy.
This is all for the preview of Team Battle League Adjustment and Mount System. It may change when applying to a live server.
Thank you for your interest.
Thank you.
※ Contents, values, and attached materials described in this posting may be added, deleted, or changed when applying to the live server.