World Map Reorganization
By STAFF_Alex
Aug 4th, 2020
Greetings, Saviors. This is Tree of Savior Developer Team.

We would like to introduce the upcoming new World Map! The major changes in the world map are introduced in the video, and more features will be introduced below!
---
World Map Guide after the Renewal
1. Bookmark
Register the area of choice in the Bookmark and look them up easily from the Category. You can register up to 5 maps in the Bookmark. Include your most-visited maps in the Bookmark.
Bookmark can be used by searching in the category of the World Map as well as in the warp map. If token benefits are applied, you can easily move around the areas you wish by connecting your free warp with the bookmarks.

2. Changes in Functions Connected to the World Map
The World Maps (Shortcut: N) and the functions connected to the World Map before will be changed. The functions are as follows and the renewed world map is available when used.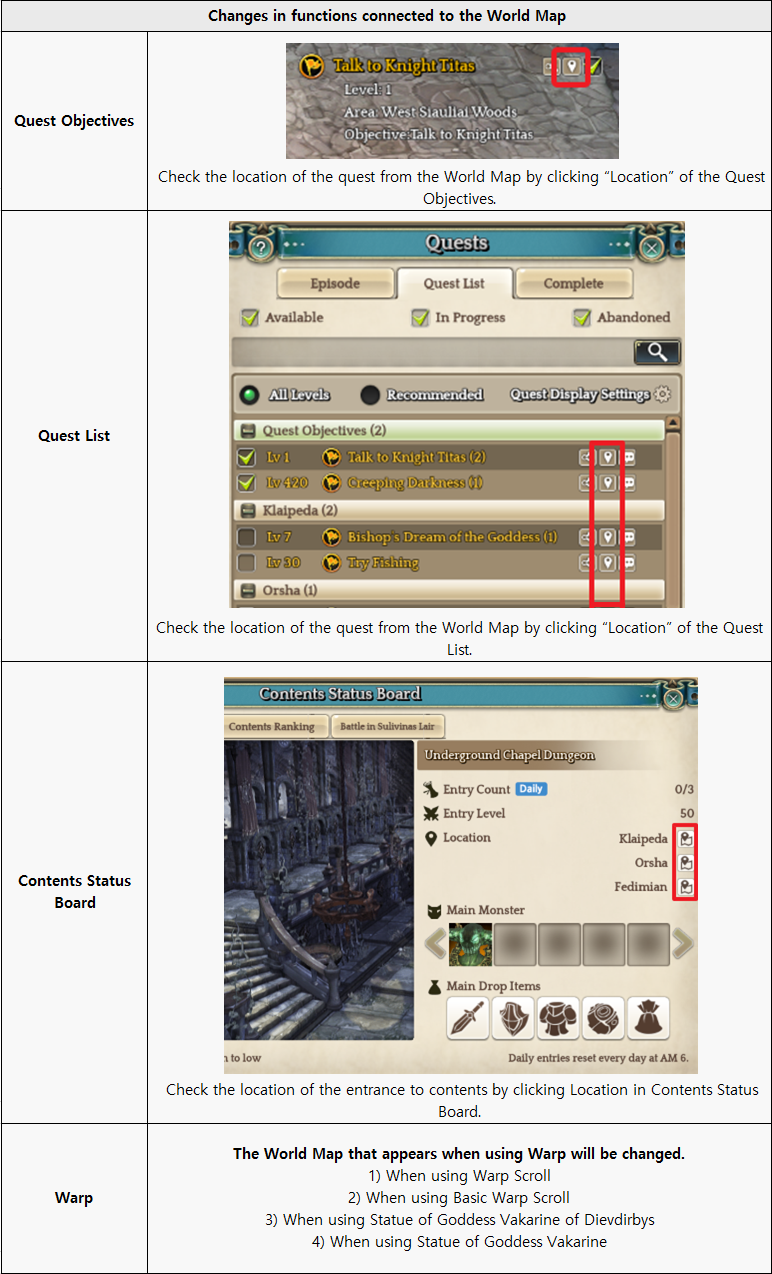 3. Check Guild Territory Information
You can check the guild territory areas, occupying guild, and the tax rate of the area set by the occupying guild from the world map.
Prepare for battle and collect information before the Guild Territory War. The location of the guild tower of your guild can be checked from the category as well.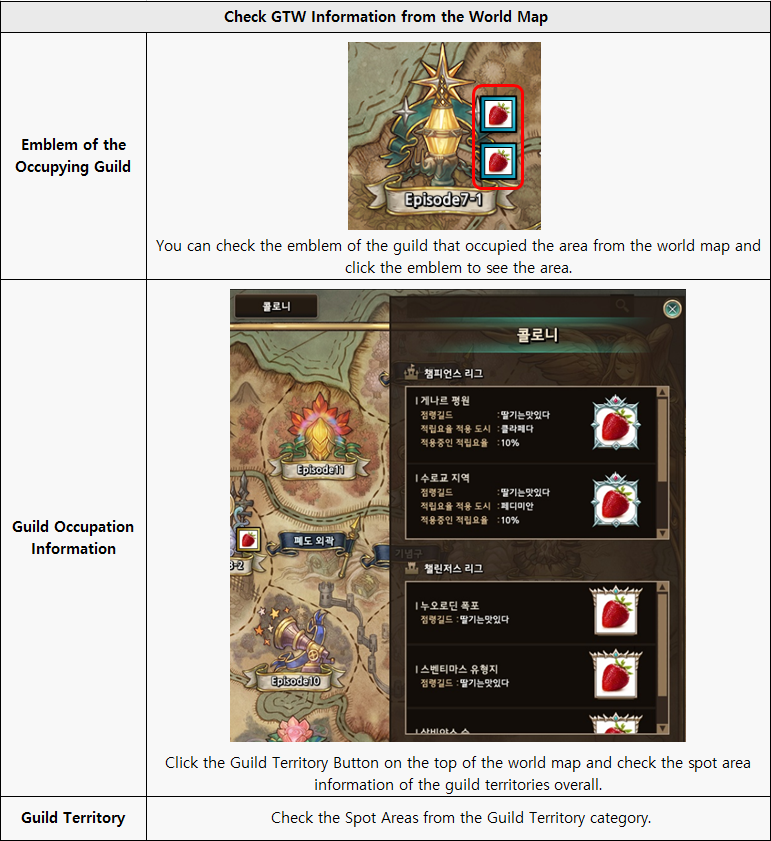 4. Check Spawn Location of Field Boss

When Field Boss spawns, prepare for battle by checking the location and the name of the field boss from the World Map.
The information of the Field Boss appears 10 minutes before the spawn of the monster and disappears along with the corresponding field boss.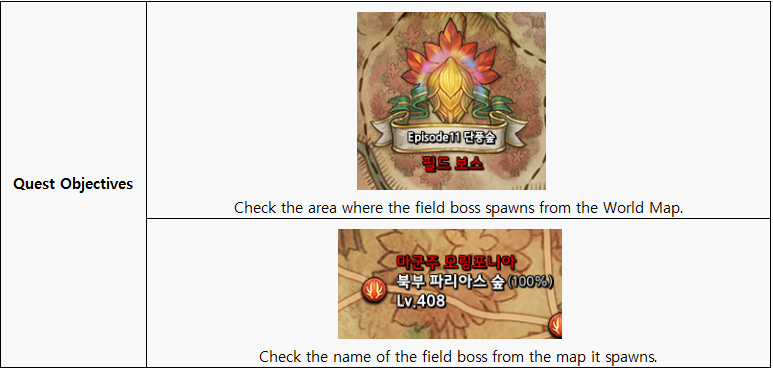 5. Token Travel

You can move to any location you wish at once if you have the token effect applied. When you move by using Token Travel, you will automatically move to the starting location of the area without any cost.
(※ Starting location is equal to the location moved when using 'Warpstone')

By using Token Travel, you can also move to an un-encountered location which makes it possible to move to the destination with speed when proceeding quests or contents. Use the Token Travel from the minimap in the world map.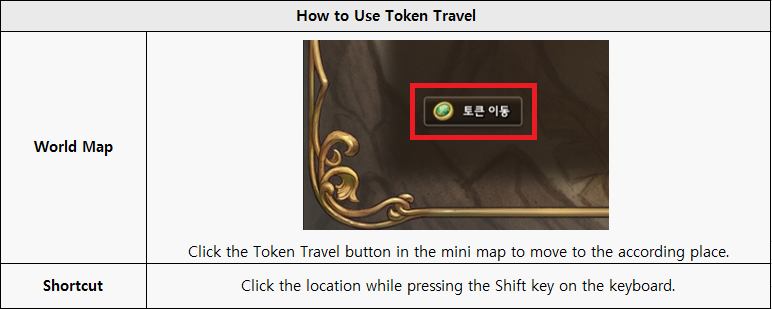 6. Changes in Cost of Warping from Goddess Statue

Travel costs of Goddess Statue set in proportion to the existing distance will be changed to (map level x 10 silver). Areas with low level will be available at low cost regardless of the distance.
Silver is not consumed when moving to cities, and if token benefits are in effect, the cost of traveling by the Statue of Goddess will be exempted.

As the World Map is reorganized, an additional section about what the World Map consists of and how to use them will be added in the Help. This can be found from the [Help] in the System Menu and [Help] on the top of the World Map after the World Map reorganization update.