OUT NOW! The Popolion Post - April 2019 Issue
By STAFF_Ines
Mar 29th, 2019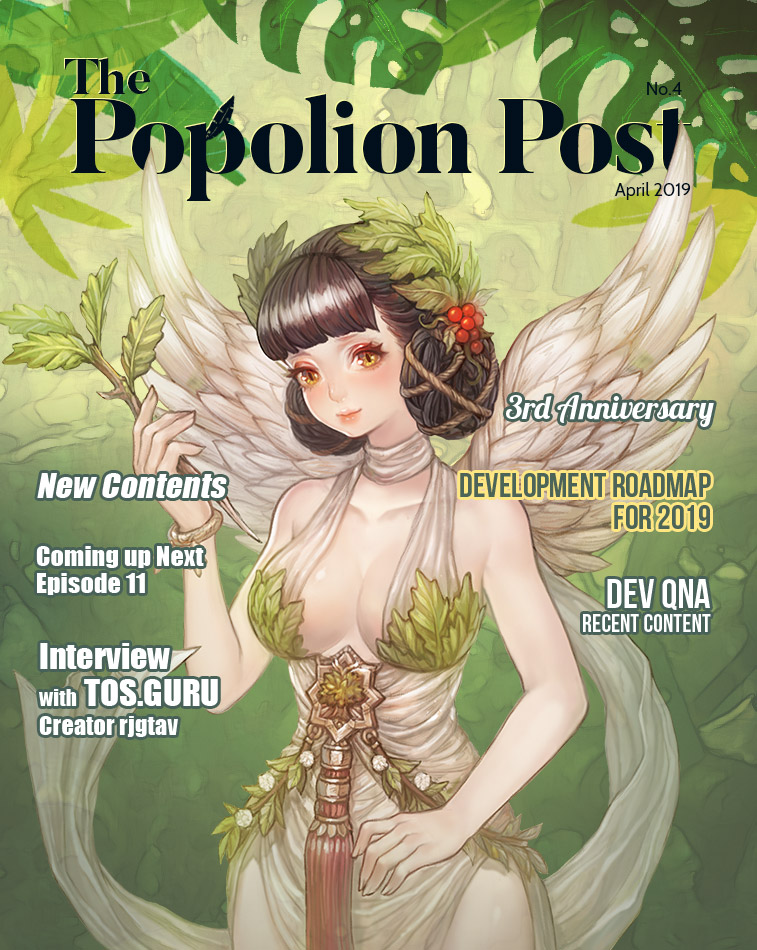 Greetings, Saviors!

The April issue of The Popolion Post is out now! Click the link below or the one in our homepage to read all about the newest content and dev insight.

This issue features:

- Development Map for 2019
A look into what's in store for TOS this year!

- Dev Q&A: Recent Content
The devs answer your questions and feedback on the latest content additions!

- Coming Up Next: Episode 11
The next big content update and what it brings to the table!

- Interview with rjgtav from TOS.GURU
TPP's exclusive interview with the creator of the famous fanmade TOS database!

- And much more! Click [HERE] to start reading!