[CLOSED] HALLOWEEN '17: Certified Trick-or-Treater
By STAFF_Ines
Nov 22nd, 2017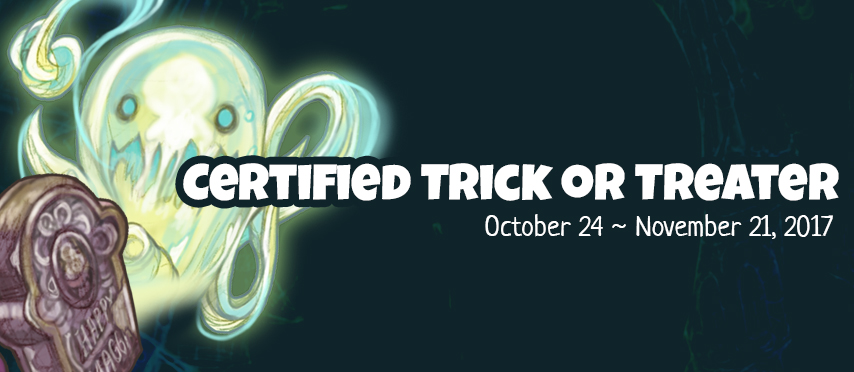 Greetings, Saviors!

If you're an avid trick-or-treater every Halloween, now's the time to get that well-deserved recognition. We're offering the most hardcore candy users of the week a special Solmiki gift and an exclusive Halloween title!

---

Event Period

FROM the scheduled maintenance of October 24, 2017
TO the scheduled maintenance of November 21, 2017

Who Can Participate

- Characters of all levels

How to Participate

STEP 1. Every time you exchange Odd Candies obtained from this year's Halloween events at the Scaredy Scarecrow NPC, the amount of Odd Candies used is added to your team's total count.

STEP 2. The three teams that exchange the most Odd Candies every week will receive one Solmiki Selection Box (drops one Solmiki item of your choice) and the title of Certified Trick-or-Treater at the end of the event period via GM Message!
- The Solmiki Selection Box drops one of any Solmiki item (any weapon, armor or accessory).
- The top 3 of teams with the most Odd Candies exchanged is selected per server, per week.

Important

- All winning teams will receive the corresponding rewards at the end of the event period, not at the end of each week.
- A real-time ranking of the top teams in each server will not be available during the event period.
- Each team can receive the rewards of this event only once (if a team has already been included in the top 3 one week, they will no longer be included in the top 3 for the rest of the event).