Achievements
Category
-Here's how to use Tree of Savior's achievement system.
1. Achievements
-Select the [Achievements] tab in your Character Info (F1) window to see your character's achievements.
-Completing achievements will earn your character titles, hair colors and other rewards.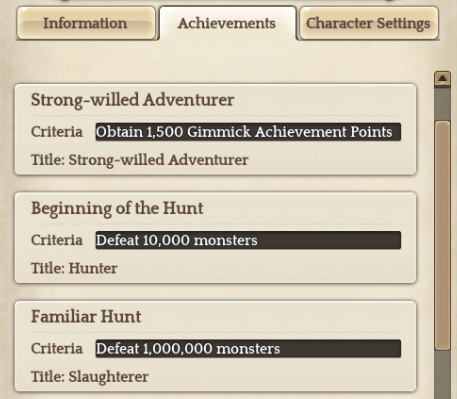 -Hair colors obtained from completing achievements can be selected from the Character Settings tab in the Character Info (F1) window.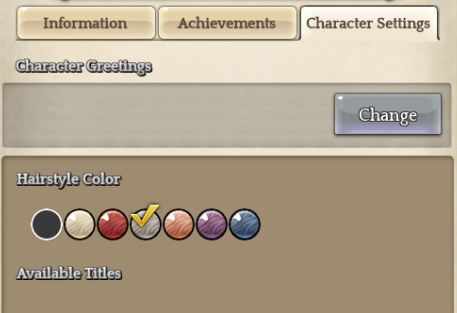 ※ The content above is subject to updates and modifications.