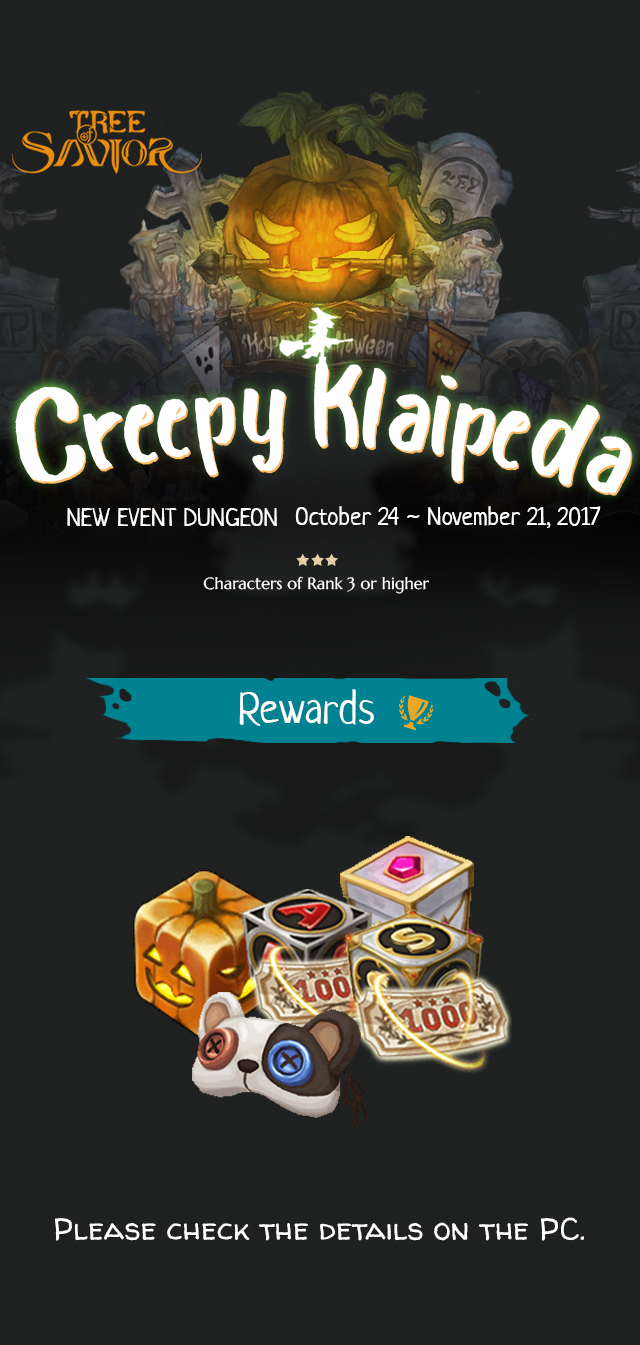 1. You will not be able to use skills or items inside the event dungeon. You also cannot bring in any Companions.
2. All players will use the same basic attack (Z key), which increases in range but also in cooldown and casting time whenever you gather over 50, 100 and 150 Sugar Treats.
3. The only skill you can use inside the dungeon is Candy Dash, a skill exclusive to this event dungeon.
4. Candy Dash does not deal damage. It consumes 20% of your current Odd Candies and increases your movement speed by 10 for 3 seconds. The cooldown is 6 seconds.
5. In order to gain Sugar Treats, you need to attack other players or monsters inside the event dungeon (Kepa, Popolion, Large Kepa, Halloween Witch).
6. You lose Sugar Treats every time you are attacked by players/monsters or use the Candy Dash skill.
7. No defense is applied inside the dungeon. Instead, your attack and HP are determined by the total amount of Sugar Treats you possess.

SUGAR TREATS: After entering the event dungeon, you receive a basic amount of 5 Sugar Treats. After that, your current amount will be displayed over your character.
ATTACK: 2 or less Sugar Treats equal an attack value of 1; after that, 1 attack is added for every 2 Sugar Treats (for example, having 9 Sugar Treats will give you a total attack of 4).
DEFENSE: Does not apply inside the event dungeon.
HP: Your HP equals the number of Sugar Treats you possess. Whenever you are attacked, your Treats drop according to the damage inflicted.