The dev team replies to player feedback about the new Rank 10 update and discusses their plans for the future!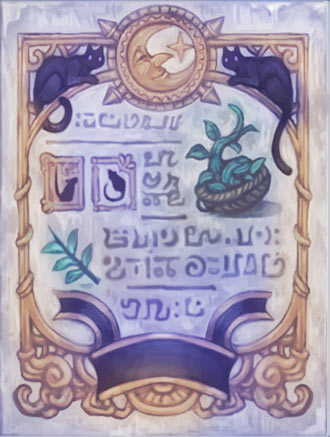 Q. Why did you focus Character Rank 10 attributes on Rank 6 and 7 classes? Did you feel like the power inflation of Rank 8 classes was becoming a problem?
Pending Approval
Not only do high-Rank classes perform better than lower Ranks, all new classes fall under the highest tier, which is Rank 8. The reason we decided to boost the attributes of Ranks 6 and 7 was a matter of choice.
If Rank 8 is the most powerful, that means Rank 8 Circle 3 is the highest you can reach in terms of performance. However, if you advanced all the way to Circle 3 of a Rank 6 or 7 class, Rank 8 Circle 3 becomes an impossible choice. The boost, then, was catered to characters in this situation. On the other hand, we chose not to target buffs and support types that can grow with SPR stats and values independent from Class Rank, focusing exclusively on dealer types for whom the difference in performance is more staggering.
Q. The release of the new Rank and equipment are going make the rest of the game content too easy. For instance, even the latest Velcoffer gear isn't balanced to everything that's coming with Rank 10. Do you see this becoming a problem?
Under Development
On the contrary, we think that keeping previous content difficult even after the release of Rank 10 would substantially hinder the appeal of the new Rank and equipment. One way we will handle this will be by developing new game features that can challenge the new Rank content and gear in a diversified way. We are already working on new raids and rewards, the details of which will be shared soon through the dev blog.
Q. Having new items override the stats of existing gear doesn't seem like a good idea, as it only erases the work of players who put actual effort into their equipment. Look at what's happening with the Ichor system… Please tell us you don't have any more plans for features like this.
Under Development
We agree with this sentiment, so we redid our entire plans for development in consideration to the feedback we got on the Ichor system. We'll try and be careful not to let future plans threaten the hard work of players.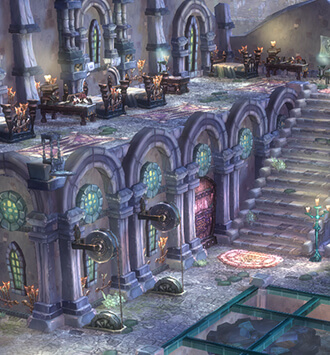 Q. As more and more classes are developed, support classes (namely Cleric tree folks) have slowly been seeping into roles that aren't theirs traditionally. Clerics are not just healers: they deal damage, remove debuffs, add support… Do you agree that they're becoming too much of a jack-of-all-trades?
Future Plans
Our original plans for Cleric classes were never to reduce them to the role of pure healers. We envisioned Clerics as a kind of hybrid, with healing as the main talent and other diverse functions as subroles. We can see, however, that as time goes by and more classes are patched, the abilities of Clerics have steadily been branching out to dimensions we did not initially predict. We agree that it's time to start rebalancing Cleric classes in a way that consolidates their position in the game without interfering in other typical class roles.
Q. The game is currently a tad too easy, including the new content that's been coming out. Are you doing anything to address this?
Future Plans
Difficulty is always subjective. Especially in an MMORPG like TOS with so many different class combinations, the perceived difficulty of the game content varies by a lot from player to player. Because of this, at the dev team we try to adjust the difficulty and accessibility of each feature we develop according to its nature. For instance, if we're creating a new instanced dungeon for players to level up, we make it so that it's clearable by a party of 5 with basic level-appropriate equipment. As for quests, we try to configure them in a way that allows combat-oriented classes to play them solo. Our goal is not to make every feature easily accessible to all characters, but to create diverse forms of content that can be enjoyed by different types of players. That is what we will continue to do in the future as well.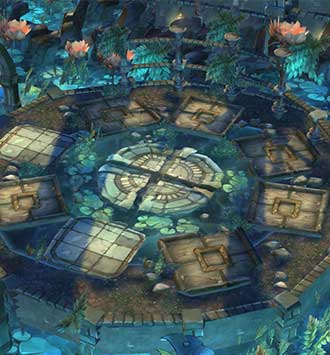 1920 x 1080


2000 x 2767


Back to the Beach

Klaipeda/TsukinoRES

Doppelsurfer

Klaipeda/Havocsong

Goddesses' Summer Break

Telsiai/nxLynz

King of the Beach

Klaipeda/Acerbatus

Summer Fun

Telsiai/Shiseptiana

Last summer

Telsiai/Oneepunch
Spooky Summer Season

Telsiai/The_Bluesorrow

Light 'Em Up

Klaipeda/Lovkin

Lay-Sea Relaxation

Klaipeda/oAo

Summer Solstice

Silute/Sirup

Underwater

Klaipeda/IHarmony

Summer With You

Klaipeda/Slainesazybum

"Oh, no."

Klaipeda/WarNux

Crevox has long been a prominent member of the TOS community. Not only is he the main contributor to our in-game text repository, he is a familiar face to many a GM, having helped identify and solve his fair share of bugs and errors. The Popolion Post met with Crevox in Svalphinghas Forest to find out more about his personal journey with Tree of Savior.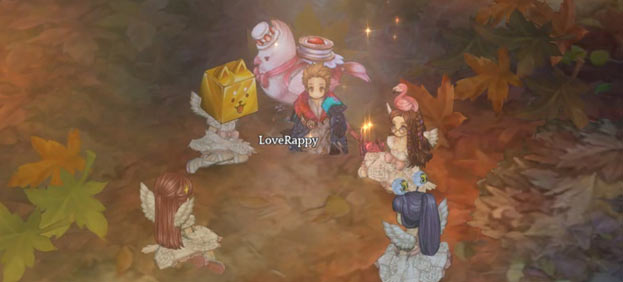 Crevox and his companion LoveRappy with TPP's special in-game correspondents: GMs Grape, Cherry, Peach and Orange.
TPP : Thank you for taking the time to talk with us today! We're so excited to have you on board for this issue of The Popolion Post. First, for those who don't know you, would you like to introduce yourself to our readers?
C: Hello everyone! I'm Crevox, and I've been an avid player of Tree of Savior for a long time. You may have seen me around in-game sometimes on the [NA] Klaipeda server!
TPP : You've been an active player for quite some time now. When and how did you get started in Tree of Savior?
C: I first saw Tree of Savior when a friend showed me some online previews for the upcoming game. I immediately thought the art style and gameplay seemed very interesting, but when I saw the class system, I was blown away. Tree of Savior was showing so many unique, fun ideas that I hadn't been seeing in online games lately, so it seemed very exciting to me. The wait for the game was long, but I jumped into the game's beta tests as soon as I could.
TPP : Would you tell us a little more about your work as a community contributor? Where does your focus lie and what are your goals in contributing to the game?
C: I try my best to help out and improve the game for the players however I can. Every week I compile a list of issues I see with text in the game while I play, or from reports from other players. I spend some time and do fixes for these and any other improvements I see I can do in order to make things more comfortable for everyone as they play. It's an amazing opportunity! Beyond that, I do my best to report bugs and other issues I see to IMC with technical details so they can be resolved as quickly as possible. I'm very familiar with the game and how it works, so I hope that it helps IMC in order to get them fixed for everyone.
TPP : Your feedback and insight as a seasoned player have certainly been valuable for us at TOS. How do you see the evolution of the game since you first started playing?
C: I believe that the game has improved significantly since the beta and its launch. It has been receiving constant updates since the beta, with many changes being in direct regard to player feedback. I personally had issues with specific bugs around the classes I played, along with the performance of the game. However, I was happy to see many of these errors resolved, which kept me playing and enjoying the game. There has definitely been a bit of a shift in some ways in terms of the direction of the game and some of its design concepts from what was originally shown, but I think it has been for the better, and IMC polished it out to be something really special. I think anyone that has tried the game in the past should give it a second chance. The commitment by the developers to improving the game has really shown.
TPP : That's good to hear, we're sure the devs will be glad that their efforts haven't gone unnoticed. Overall, what is your favorite feature of Tree of Savior?
C: My favorite feature is definitely the class system. There are so many unique ideas that are done with the class system and so much potential for creating your own interesting characters. The variety is amazing and the large number of skills for each class really adds life to each of them. I think there is something that everyone can get attached to and enjoy, and wanting to try all of them really gives so much to do. Seeing all of them for the first time in the game and watching my friends do crazy things was really fun.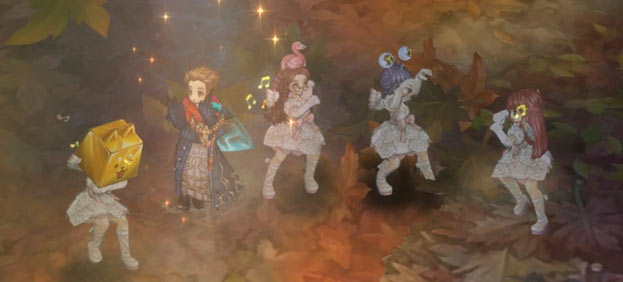 Crevox joining the GMs on an impromptu dance party.
TPP : Do you have any fun stories or experiences to share from your time playing TOS?
C: I have many fun memories leveling with my friends and playing together. However, what specifically stands out to me is my journey to get boss monster cards in the early days. My favorite class in Tree of Savior is Sorcerer, and I went for it right when I started playing. Hunting and working with my friends to get the many different boss cards to summon was difficult, but each one was its own journey, and they helped me every step of the way. Getting each one felt like a major accomplishment, and seeing what would happen with each one was exciting. I think that these types of experiences were very special and memorable to me, and each one is its own story that I remember fondly. Having goals like these in Tree of Savior really make the game enjoyable to play.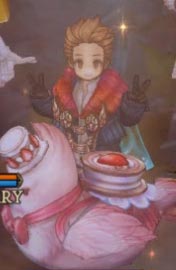 TPP : We're always amazed to hear about how players set and achieve their own goals in TOS through cooperation and sheer dedication. Your story is no exception. Now, you mentioned encountering some pesky bugs when you first started playing. Are there any issues still in the game that would you like to see addressed?
C: I think that there are many small issues I would like to see addressed. Sorcerer's Riding breaking links, getting stuck when trying to use certain skills, Priest's Revive not always triggering… little issues that have existed for a long time. However, long-term, my main issues with Tree of Savior are probably game client performance, server performance/crashing, and PvP balance. I think that if these things were improved upon, I would enjoy the game even more than I already am, and it would make a lot of players very happy.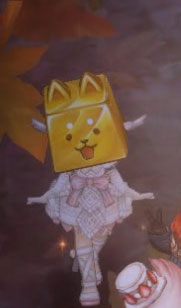 TPP : We're sure many players will agree with you, as these are issues we are constantly battling with. Other than game improvements, is there any class, skill, costume etc. you're hoping to see in TOS?
C: Sorcerer special costume! Besides that, I would be happy with more demon cards being added to the game. There are so many cool boss monsters you fight that are without any cards, and adding more of these would be really fun to have. It's always interesting to see the new ideas IMC comes up with for classes and skills, so I'm constantly looking forward to those.
TPP : You can be sure The Popolion Post will be there to report on any interesting new developments! Crevox, it was a pleasure having you join us today and share your perspective. We hope Tree of Savior will continue to be a source of fun and good memories for you and all our players.
C: Thank you for the opportunity and for making Tree of Savior a fun game to play for everyone! I'm looking forward to continuing to do all I can to help the game succeed and make it an enjoyable experience for everyone.
Greetings, Saviors!
In this new event, earn points based on your daily play time and
get useful items from the Popo Point Shop!
Event Period
FROM the scheduled maintenance of September 11, 2018
TO the scheduled maintenance of October 2, 2018
(Points reset on October 1, shop closes on October 2, 2018)
Who Can Participate
Characters of all levels
How to Participate
STEP 1. Login to Tree of Savior and start raking in the Popo Points! You get 10 Points for every 30 minutes, no matter what character you're playing with.
STEP 2. Use your well-earned PP to purchase items from the Popo Point Shop! You will see a new gift box icon appear in your bottom-right menu. Click it to access the PP Shop and exchange your Points for potions and other useful items.
Important
Each item in the PP Shop comes with a per-team purchase limit.
Most PP Shop items will be untradeable. Timed items are also character-bound and not transferrable via Team Storage.
Popo Points and purchase limits will be automatically reset on October 1, 2018 at 06:00 (server time). We have plans to introduce new items in the PP Shop and new ways of obtaining Popo Points in the future.
Across
2A winged monster that can be found in Escanciu Village.
5The name of the Squire Master's father.
6The black monster that attacked the Savior in East Siaulai Woods.
8A demon who has infiltrated the royal tombs disguised as a historian.
10Which of the following characters is the oldest? Tesla, Lucid Winterspoon, Jogila, Loreta Nimbus.
11The name of the assassin chased by the Hunter Master and the Ranger Master.
12The Lord of Orsha.
13A horned monster that can be found in Vedas Plateau.
14The red-haired wizard who lead the Savior to the Mage Tower in order to save the Goddess.
15The protector of the Revelation that the Savior encounters in Kalejimas Prison.
Down
1An ingredient used in creating SP potions, which can be obtained by hunting Long-Branched Trees.
3Green monster found in Tenet Church 2F who is rumored to drop delicious chocolate as loot.
4The Master that came to purify Green Manor after Medzio Diena.
7The settlement sponsored by the Cryomancer Master.
9A pink monster often spotted in the West Siauliai Woods. Hunting 500 of these will give you a black hair dye.
Find the answer in the next issue!
Coming soon to TOS are the new NPC hairstyles! The hairstyles have been chosen by the players through the poll conducted on our official TOS forums. Currently, the Bullet Marker Master, Hunter Master, Rodelero Master and NPC Kirina's hairstyles are planned to be added to the Beauty Shop.

For those of you whose favorite NPC hairstyle has not yet made it into the Beauty Shop, don't give up! More Beauty Shop content will be added in the future so keep a lookout for further announcements in the following issues of The Popolion post.

Greetings, Saviors!
As you have already seen from our server select screen, we have recently begun to implement 2D animation into TOS. Another part of the game where 2D animation is currently in use is the Monster Card illustrations.
In this issue of the Popolion Post we've decided to showcase
some behind the scenes processes, of how 2D animation is created.
Demon Lord Blut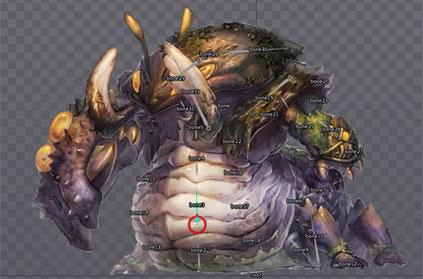 Demon Lord Blut image layers and bone structure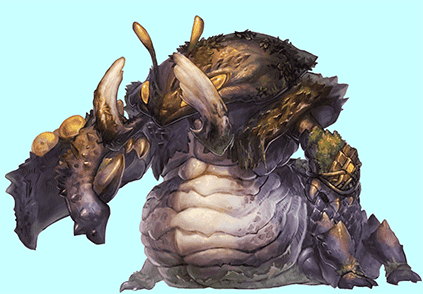 The motion of Blut's antennae has been focused on to really bring the creature into life.
Froster Lord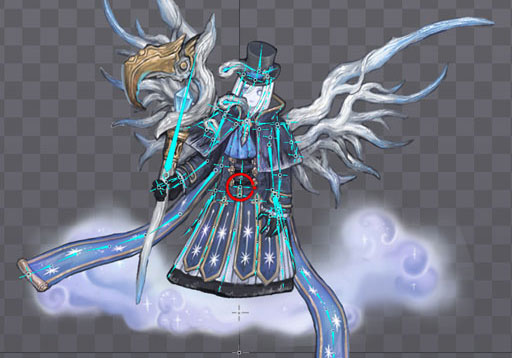 Froster Lord bone structure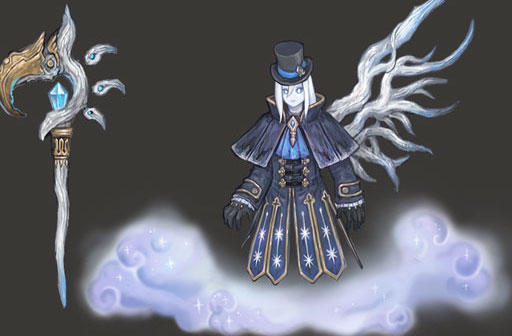 Froster Lord with assembled layers

Tidying up the rough edges for his in-game debut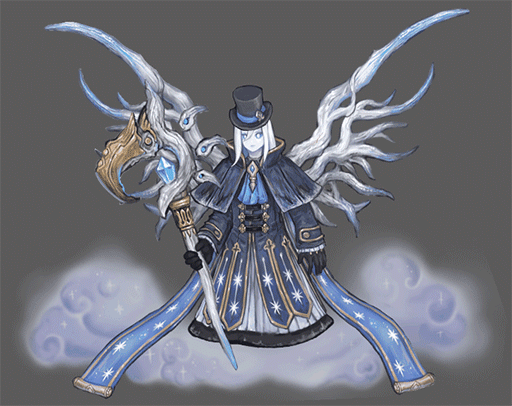 Voilà!
2000 x 2449

Many players are already sharing
their flute sheets at the forums!